Our pets are part of the family. We love them, we spoil them, and we are thinking about them when we're apart. So it makes sense that on those occasions when we are separated from our pets, we want to make sure they are in the safest, most responsible hands possible. Recently, a few mobile applications and internet-based pet care startups have become more popular. They are marketed as ultra-convenient and often referred to as "the Uber of dog walking," or something similar. And while these companies might have nice looking apps, they might not always be the best option for finding pet care when it comes to our beloved pets. Here are 8 reasons why it might be better to hire local, independent pet care professionals.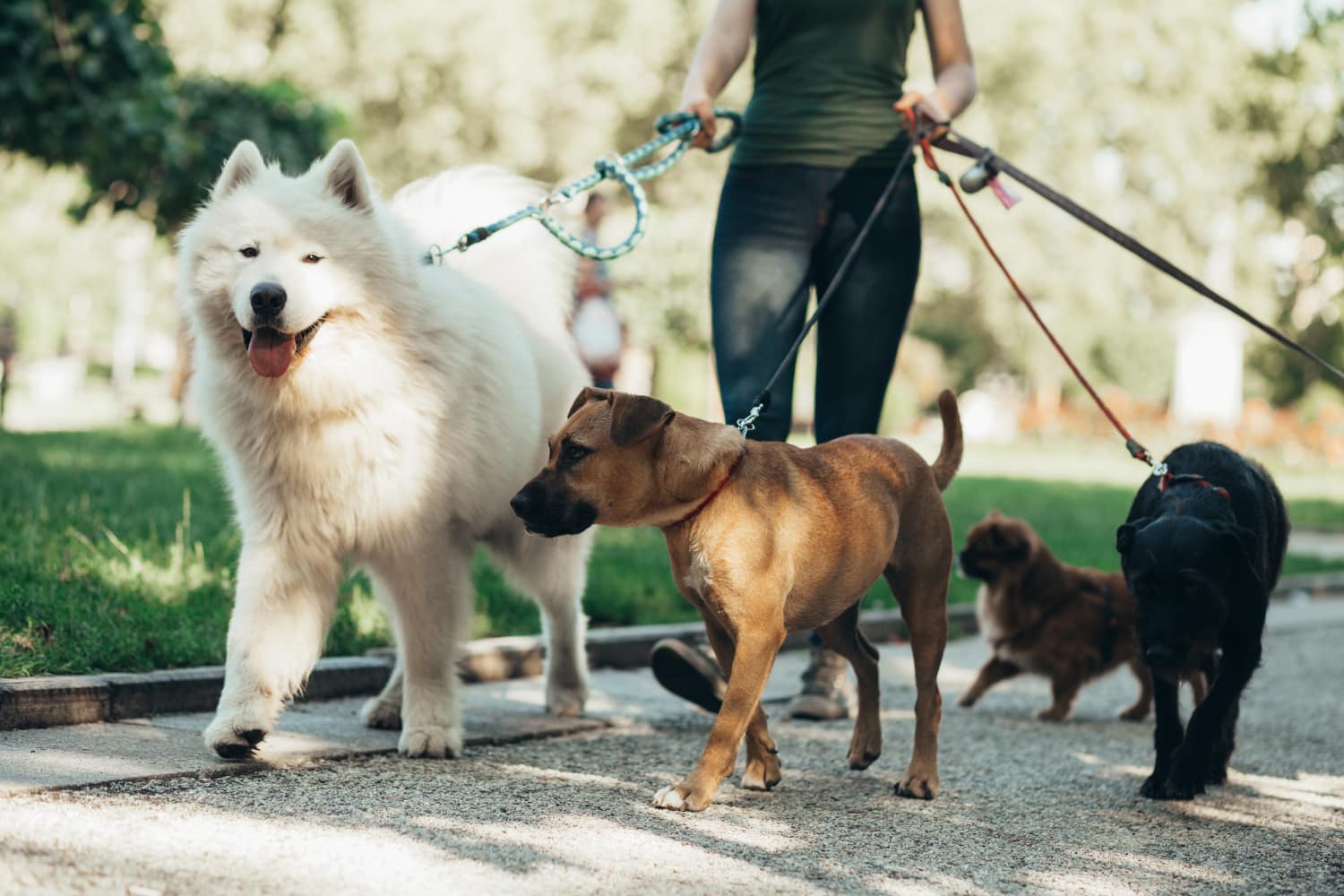 1. They are trained, insured, bonded, and often certified.
While there are many reasons to hire a pet care professional, one of the biggest reasons is just that — they're professionals. The vast majority of professional dog walkers and pet sitters start their pet care businesses because they genuinely love animals. They have a proven passion and commitment to maintaining the well-being of your pets. These pros spend their time and money to learn how best to care for animals. This is their primary profession because they couldn't imagine doing anything else.
Becoming a pet care professional requires an investment in training, insurance, the proper equipment, and often certifications. When an animal lover decides to turn their passion into a profession, they commit to learning as much as possible about what it takes to provide the highest quality pet care. Training will often include learning animal behaviors, learning safety measures, and usually learning Pet First Aid and CPR. On top of this commitment to training comes the time actually spent in the field, caring for animals. Most pet care pros usually have years of experience caring for pets before deciding to start their own business. This means that you are actually working with a trained and experienced professional by the time you are booking services with them.
In addition to all the training and time required to start a professional dog walking and pet sitting business are the legal requirements. When you hire a professional that has "pet sitting insurance," you know that they are insured and bonded by a professional pet insurance entity. Working with a professional means safety, reliability, accountability, and trust. When it comes to caring for your beloved pets, you should expect nothing less.
2. Hiring a Pro is better for your pets.
When you work with a professional pet care company, the same person, or the same couple of people will likely be consistently working with your pet. Having the same pet sitter or dog walker will help create a sense of routine and comfort for your animal. If a new person was coming to your house all the time, especially when you are not home, it can create lots of unnecessary stress for your pet. Developing a relationship with a pet care pro is not only better for putting your pet at ease, but it's safer for them too.
When you work with the same person or team, they become familiar with your dog's behavior and personality. They will be better equipped to handle your dog on a walk or will be able to quickly recognize if your pet is ill or acting abnormally. Knowing how your pet reacts to certain situations and stimulations is crucial if you have an elderly animal or a pet with behavioral issues. A professional that understands your pet's needs and habits will always be better at handling unexpected situations.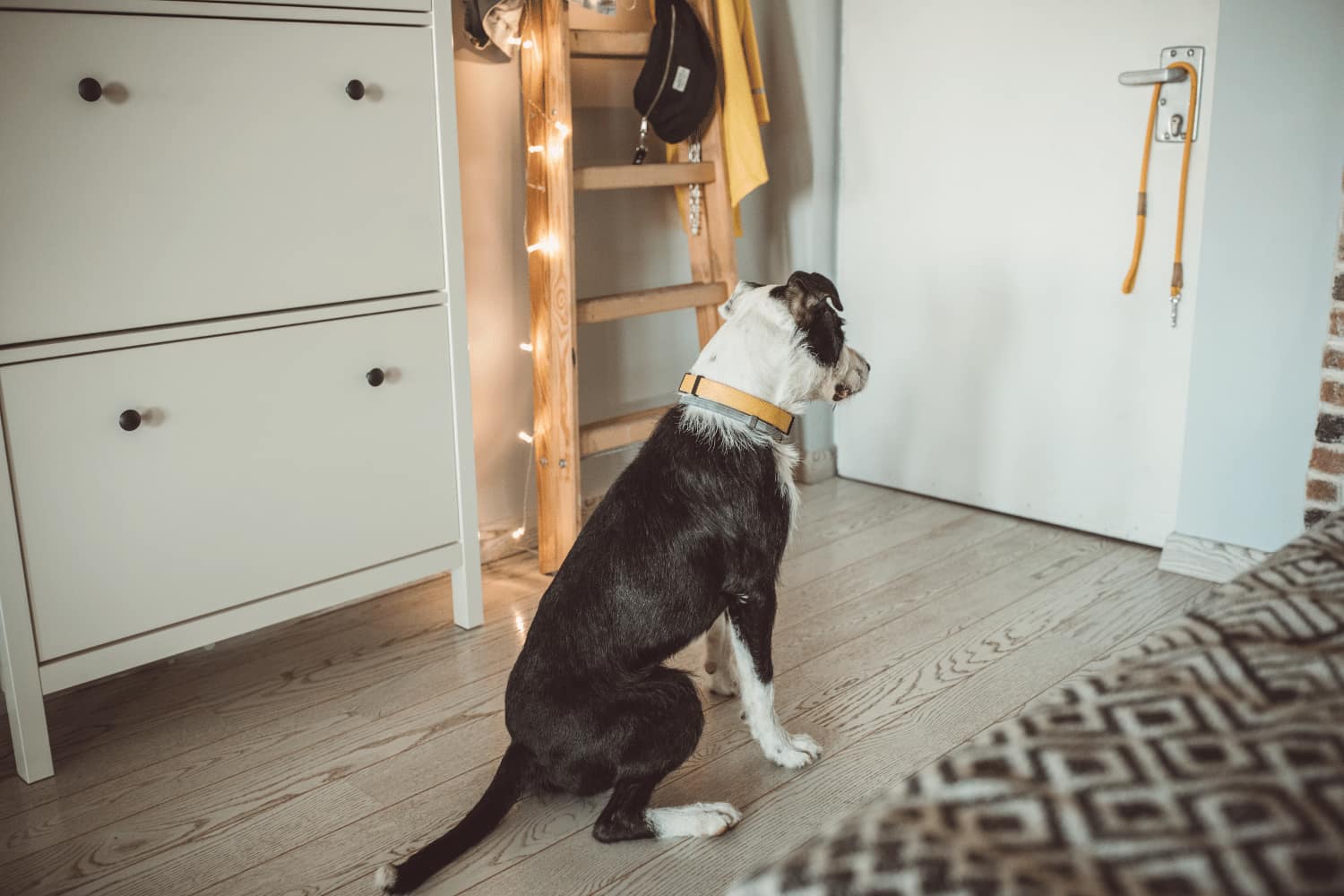 3. Create custom-tailored services that are right for you and your pets.
A professional dog walker or pet sitter will be able to provide services that are specifically suited for your pet's needs. Maybe your dog only likes to walk one specific route, or your cat will only eat from their bowl when it's on the kitchen chair. Trust us, we've heard of just about every quirky animal behavior! And this goes beyond quirky behaviors too. Suppose your pet is on a special diet or has particular medical needs that require administering medications. In that case, most pet care professionals will be able to create custom service plans to accommodate these needs.
Besides knowing how to handle medical conditions and elderly pets, most professionals have experience and training dealing with some of the more difficult animal behaviors. If you have a dog that is leash aggressive or a dog that can unexpectedly lunge, you will need someone capable of handling these possibly dangerous circumstances. Not only is it safer for your pet to work with a professional, but it's safer for everyone else that shares the sidewalks and parks.
Custom-tailored services can also go beyond just regular pet care. When you develop a relationship with a local pet care company, they might be able to help with other household tasks. This could include helpful things like turning on and off lights when you're away, watering plants, or bringing in the mail. When you work with an independent pet care pro, you'll be able to create the perfect, custom service plan that is best for you and your pets.
4. You can meet your pet sitter or dog walker before allowing a stranger access to your home.
With many of the new "Uber for dog walking" type companies, you will be allowing a complete stranger access to your home and pet for the first time when you aren't present. Not only can this be incredibly jarring for your pet to suddenly have a stranger show up when you're not home, but it could also compromise the safety of your home. Although some of these new pet app companies claim that they do extensive background checks, it's hard to imagine just giving anyone a key to your home.
When you work with a pet care professional, you'll usually have a scheduled meet and greet with them before any service is actually performed. A meet and greet will allow you to ask the pet care provider questions and determine if they are a good fit for your pet. Likewise, it gives your pet a chance to start becoming familiar with their new friend. The meet and greet is also an opportunity for you to discuss any unique personality traits or behaviors your pet sitter should be aware of. It's also a chance for you to give them a rundown of your home and set the expectations for how service will work.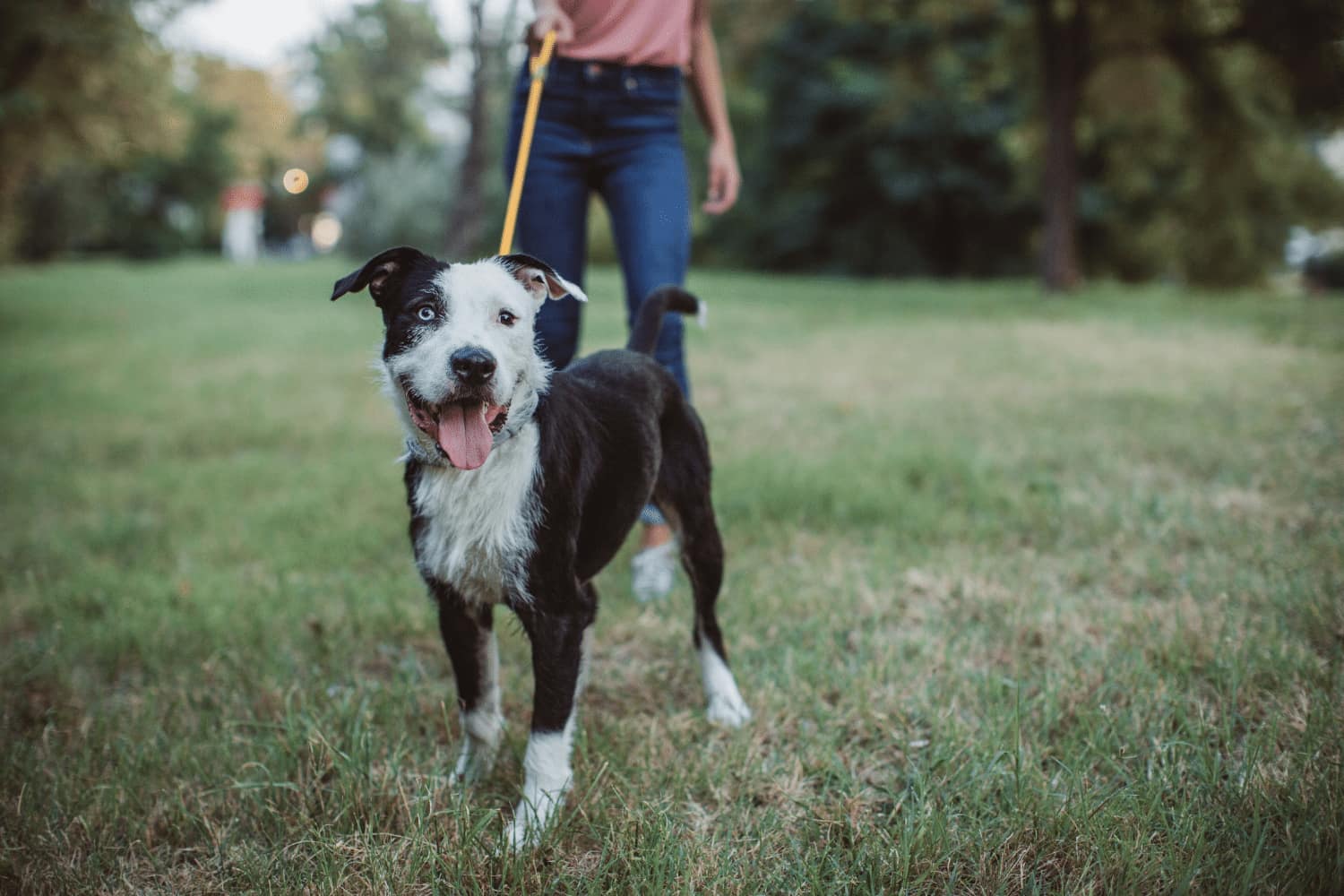 5. You can support a local independent business.
When you hire a local, independent pet care business, you support your community and ensure that services like professional pet care will be available in your area for other pet parents in the future. If you use one of the "Uber of dog walking" services, a large portion of what you pay for pet care will not be going to the actual dog walker or pet sitter. Instead, it will go to a company with hundreds of millions of dollars in venture capital backing that doesn't provide any employee benefits to their "gig workers." Supporting local businesses will always be better for community development.
6. For pet care professionals, pet care is their primary profession, not a gig or side hustle.
With the growing gig economy, many people are drawn to the "Uber of dog walking" apps to make extra cash or work a side hustle. While this isn't always negative, hiring someone with a genuine passion for pet care is obviously preferred. There is also the time and money that pet care professionals invest in training, insurance, and certifications. The newer and flashier "Uber of dog walking" type businesses have a much lower entry barrier for becoming a pet sitter or dog walker. Anyone with a smartphone can answer a few questions, signup, and take care of animals in just a day or two, regardless of actual experience or interest in pet care.
7. Accountability.
It is hugely important to be able to contact whoever is caring for your pet. Even better if you have met that person before and can put a face to a name. And even better than that is the ability to directly communicate with them without going through an app. That's right, professional pet sitters and dog walkers have good old fashioned phone numbers. You call, and they answer — no going through 1-800 number or some call center. With massive companies that use gig workers, it's easy to pass the buck of responsibility until it disappears. When you work with a local professional dog walker or pet sitter, you'll know who is with your pet and how to reach them.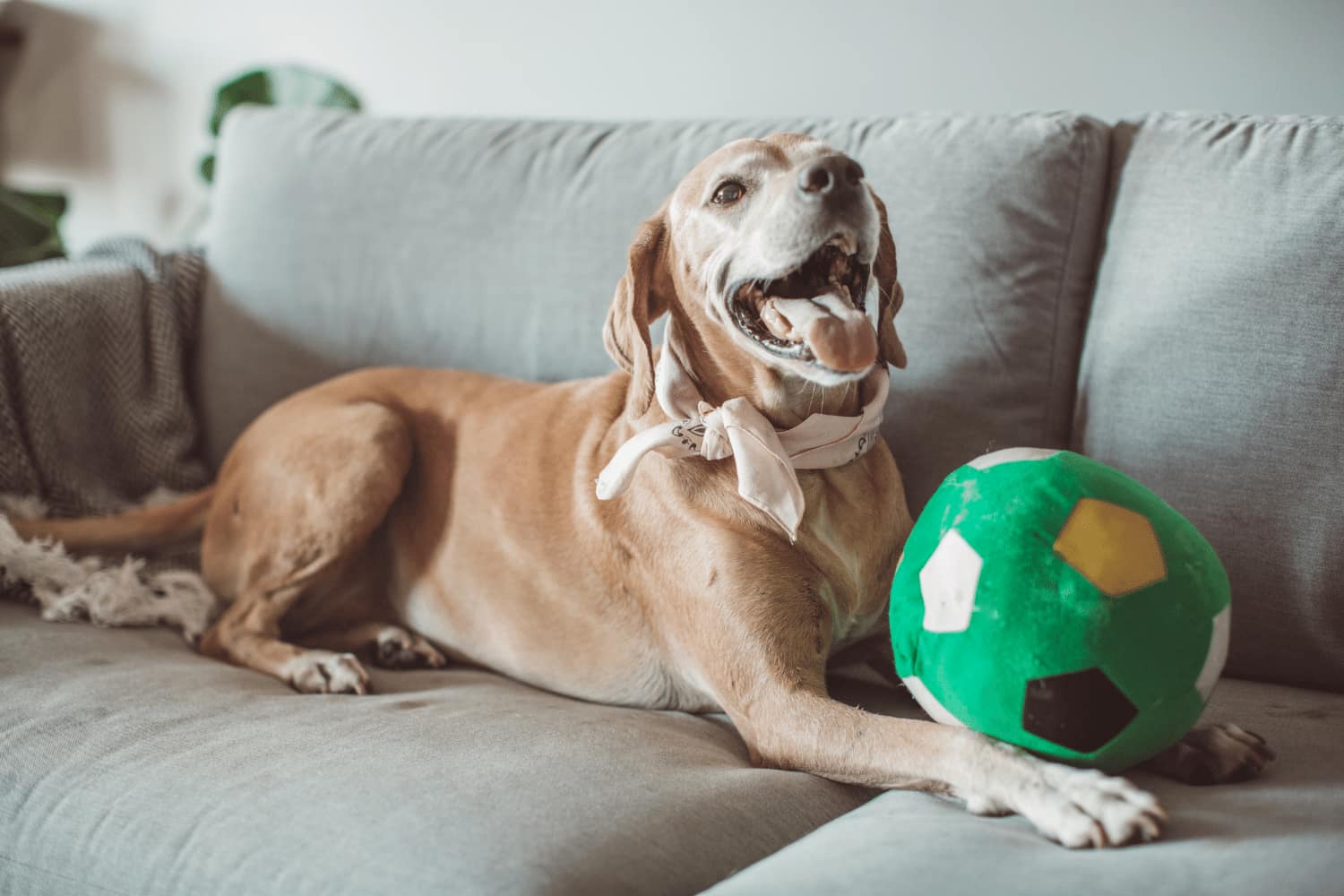 8. Independent professional dog walkers and pet sitters have the same technology as the big Uber-type startups.
For many pet parents, one of the big draws to using an "Uber of dog walking" type app is that they can receive pictures, updates, and use GPS to see progress. These are definitely excellent features, but guess what? Independent, locally-owned pet care companies have this technology too! If your professional dog walker or pet sitter uses pet sitting software like Time To Pet, they have all the same cool features that the big tech companies have — including an app that pet parents can download to receive visit report cards, track GPS for dog walks, update pet information, make payments, and much more.
Long story short, hire a pro!
Hopefully, this article has highlighted all the benefits of hiring a pro when it comes to finding the absolute best and most reliable care for your beloved pets! It's natural to want anyone caring for your pets and home to treat them with the same love and respect that you would. It will be much easier for you to concentrate or work or enjoy your vacation, knowing that your pet is in good hands. Find your Local Pet Care professional now!